I've been in a sewing mood since I got my new machine (which I am totally in love with by the way). So have been making some nappies, some newborn ones for TBC baby and Hudson.
TBC babes - cotton terry with sewn in soaker of cotton terry and microfibre, with a snap down for umbilical cord.
Hudsons nappy, fleece outer with hidden PUL, full layer of bamboo and 5 layers of bamboo in the soakers. He's in love.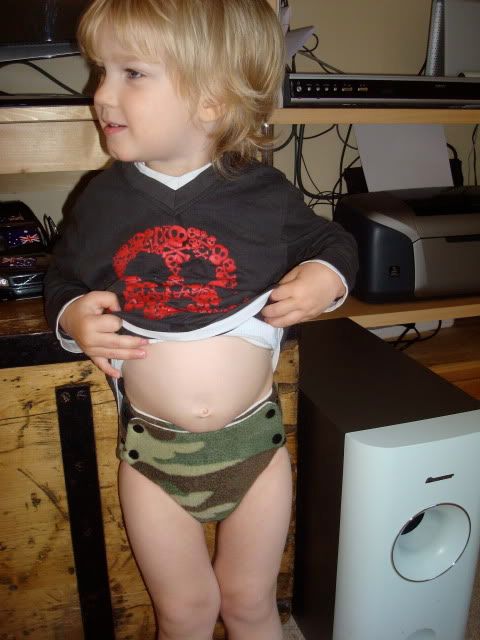 I have also been doing a bit of pattern designing, and have come up with a gorgeous little dress. I am looking for testers for sizing if there is any interest? It has an open back to show off little cloth bums in the coming summer months. I think I might change the shoulders, the ties might get in the way for a newb, so might change it to snaps or buttons.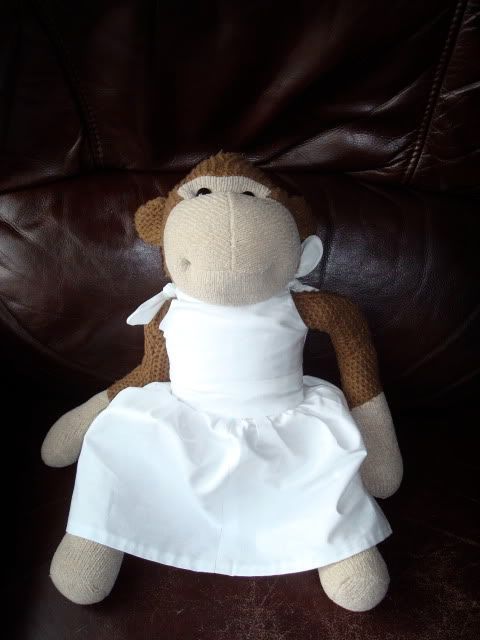 In other news, I have found out that my wheel can be sorted, so I will be sending it off to be refurbished soon - woot!!!
My diet is going all guns, I have lost 5lb in the last 4 weeks. To celebrate Dan bought me a Wii and Wii Fit. I'm ecstatic. I don't get time to do real exercise, I cant get to a gym without finding a sitter for Hudson, so this is the best alternative. I have done 2 days of it, and am loving it, it makes me feel the burn. I have set up a regime and am aiming to do 30mins a day 6 days a week. As it stands I have a long term goal of about 3 1/2 stone to loose, but obviously if a baby comes along I wont get there as quickly, but I will still hopefully loose a bit even when pregnant as long as I'm sensible.